During this pandemic, it feels like the past few months have been an indoor holiday for the kids–blurring the line between school and vacation one too many times. Now, the cheery season is upon us, and parents are tasked once again with finding something entertaining to keep young ones from whining about how there's nothing to do. If you can relate, try one of the activities below and see if your children, regardless of their age, can forget for a minute about the whirlwind of a change that was 2020 and appreciate the smaller things in life with a smile on their face. You'll find that, at the end of the day, all they really want is to know you're still by them and ready to go along with them on whatever ride is up around the corner.
Forts
Though it can be time consuming to create (and take down), a fort is one of the more popular requests my husband gets from our kids. They love it, because they can make this space their own and bring their random toys or flashlights to make it feel like another world. I've decorated their forts with string lights and pretended there are kitchen and bedroom areas, too. It sparks their imaginative spirit for sure, and when dad isn't pretending to be the ghost or monster threatening to tear it all down, I crawl in and just hang out. I find it boring at times, but it's such an honor for them to invite me to be part of their make-belief land that I know I must treasure these moments before they're gone!
Legos
Everyone knows stepping on Lego pieces is the worst, but when you have a handle on how to organize the different colors and can expertly hide them when they're not in use, you're on your way to taking advantage of one of the best toys ever. Legos are not only cool because they come in all shapes and sizes but because they're designed for various ages as well. My husband and I have been working on a theme park with over 500 pieces, and it's rewarding to see the progress from start to finish and incorporate some teamwork skills along the way. Sure, I may walk away and leave him to do the work sometimes, but I'm great at finding the pieces he can't see right in front of him lol And my son is a genius at reading the instruction booklet even though he's only 5 years old. This Christmas we asked for more organizers to make sure the dog doesn't eat our stray parts.
Pets
Speaking of pets, don't underestimate their ability to keep your child occupied this holiday season. With so many hours cooped up in the house, and not a Chuck E. Cheese open in sight (I wouldn't go even if it was), you start to observe anything which can give your kid a good laugh without draining you of the last ounce of energy in your body. I've found our dog engages almost every time we play games at home and is more than willing to be petted or chased if the kids initiate it. One of our sons doesn't like the dog and stays away from him unless he's going to bed, but our younger boy thinks he's hilarious. He shares his snacks with him, talks to him about the games on his tablet, brings him different toys throughout the day, opens the window for him, and lays next to him on the floor. It's adorable. I encourage their playtime, because they learn from one another, and who doesn't want to save a video like this for later?
Mario Cart
Regarding videos, the one I truly despise is the "highlight reel" on the Mario Cart game. My husband initially bought a Nintendo Switch for himself, thinking he could sneak some play time on the toilet or when the kids were sleeping (too bad only one of them believes in naps), but it quickly became my kid's main form of entertainment once coronavirus hit. My son discovered his Minecraft skills and was also turned on to my childhood gaming days in the Super Mario world. Too bad I am just as awful at it now as I was then, but I love it, because we can play as a family and bond (or yell at one another) in a way that we can't yet do by playing board games together. That fun is coming up though!
Bath adventures
Give my kids bath bombs, bubbles or monster trucks, and they're good to go. They absolutely love bath time, and anything you can add to make their adventure better is cherry on top. See what your kids are into. Most bath things are relatively cheap, even bath paint that turns into soap comes with sponges and paint brushes. If you don't have the time or money for that or are scared of the mess, give them a few different-sized cups. I promise it will brighten their day.
Play dough/slime
My husband and I are constantly looking up recipes for play dough or slime, because our son loved twisting his hands in this putty-like stuff when he was little. It's really inexpensive to make, or you can buy it at Walmart or Target in art kits. I like the glow in the dark ones, or the Elmer's glue based ones, because they're not as sticky, when it comes to slime. With play dough, I've found great recipes that last a long time, and stay soft! Be careful with the ingredients though, some can leave a strong odor.
Nerf Gun wars
If you're not into kids playing with toy guns, feel free to skip this one. But my boys and husband like hiding in different rooms of the house and surprising each other inside closets and behind pantry doors with the foam darts. When my sister was in town, she got into it, too. It's a very competitive game and forces you to think quickly and search for your darts to reload! Plus, it wears the kids out before bedtime with all that running lol
Scissors
Both of my boys taught themselves how to use scissors. I didn't realize it was a challenging skill for some kids until we were in an early childhood class and other parents asked me what techniques I employed to help them learn. What we do now is leave a craft table up at all times with markers, scissors, glue, and stickers for the boys to go to whenever they want throughout the day. This way they practice whenever they want–drawing, writing, cutting, etc. My son has come to use this as an outlet for his frustration, which I find very healthy. Where before he would yell for not getting his way, he now quietly goes to the table and draws a picture. Anything you can do with crafts this holiday season, especially if it's themed (snowman, snowflakes, Christmas trees, reindeer, etc.), will keep your kids' attention for days if you spread it out and show them how proud you are, then take a pic and send it to family members who don't live near you!
Dance parties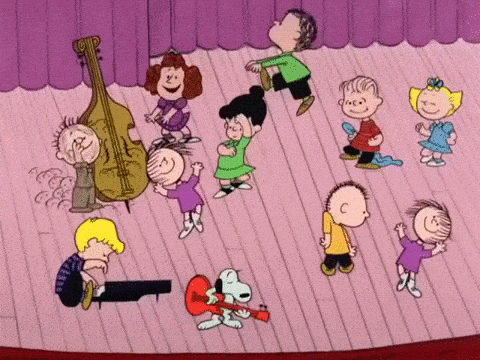 This one is easy. Turn on Spotify or some YouTube videos and let your kids have a dance-off. If you want to participate, feel free to see who has the best dance moves, or just have fun picking different songs until you find a few that seem to be the popular faves. Our boys like the Power Rangers theme song and the Among Us electronic song. My toddler headbangs to random hard metal from the 80s as well.
Hide and Seek
I list this one last, because although it may be a cool one depending on how large your home is, for me it's usually a copout lol when my kids want to play hide and seek, I count very slowly while they're hiding to give myself extra time to fold the last four towels or pick up the mess in living room. I also find that my children have an unfair advantage over me and my husband by being able to hide in cabinets and under beds, whereas we are limited to a pantry closet and the master closet. lol We have tried to get creative before by hiding under the sink, but now they use that spot, too. It's tougher in an apartment, but still doable! Sometimes we turn off the lights or get our dog to join in the fun, or we have three against one to increase the drama!
Whatever you do, just know your kids love that you've participated in their small world for a bit.
Happy Holidays!