When you're writing a novel–whether its your first or fifth–it can be daunting to juggle the elements of the craft. From plot to pace, it's important to keep in mind the stars of your stories: the precious characters. People spend hours, months, and even years toiling over their characters' fates, but a great story can fall flat within seconds if a reader is not invested in the characters. In order to engage a reader and make them care about the characters, you must understand first make them feel real. If a reader can connect to your protagonist, they will be more invested in their journey and follow them along for the ride and be curious about what happens to them in the next 300 pages. But if someone picks up your awesome book and finds it difficult to imagine your main or side character as a true person, someone they would meet in real life, then it may be game over and that person may never make it to the end of your book. Therefore, try to keep in mind the following tips if you're struggling to make your character jump off the page and feel like someone we could meet (or would want to meet)!
Give your characters a purpose.
Agents look for a story where the character has a goal, and there is an obstacle preventing the character from reaching that goal. If the character in your book is just floating around talking about their thoughts or doing things aimlessly–with no real sense of direction or ultimate purpose, the story doesn't make for an exciting read. Does your main character have to stop something bad from happening or is she doing everything possible to find her mom and repair an abandoned relationship? There are plot-driven story lines versus character-driven ones, but the same remains true that if your protagonist is not a key player in the action, they may as well not exist, because it means they're likely not interesting. And as writers, we try to be interesting on some level, right?
Give your characters reactions.
Think of scenarios and how your characters would react if you threw them in these imaginary scenarios. This will reveal a lot about their traits, motivations, and maybe even things you had not intended to describe but want the reader to know about your character. Is there a scene that needs to be added to your story to illuminate these things, or are you covered? On the other hand, if you have written in action-packed scenes which merit reactions, but your main character or her cast is moping along, unfazed, this can be equally irritating. There have been times when I've read books and wondered why the protagonist wasn't doing more, or even reacting. I've been on the other end, as a writer, with my hand flying off the keyboard to get my plot on the page, that I forget to give my protagonist a chance to speak or react. Thankfully, my editors catch that and have made my manuscripts stronger!
Give your characters a personality.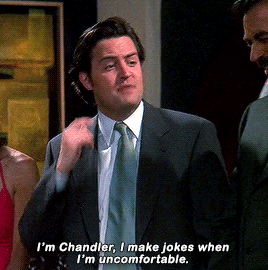 This one is easier said than done. You may be picturing the class clown and want to tell your readers all about this goofball and be thinking to yourself, I've done my job by creating this archetype character, but a character is still considered flat without more personality. Does this guy/girl have anything about them which makes them unique? Any pet peeves or special mannerisms? Just like you may have friends who tend to be tardy or others who can't have any cups on their coffee table without a coaster, your characters deserve the same attention to detail! Tell us about their sense of humor; their hobbies; their taste in music maybe. Similarly, if this great character is surrounded by a cast of people, we want to know about them, too! It can be challenging to keep track of everyone's traits, which is why I use notebooks and cork boards with index cards. You can use whatever helps you, but just make sure not to skimp on your characters and their personality. It will make your book glow that much brighter if they feel real.
Still stuck?
Create a character outline if you're still having trouble coming up with a character who feels real, or ask a friend or family member to interview you/your character. Make them ask you the following questions* about your character, and if you can't answer them, you may not have developed him or her sufficiently.
How old is she?
Did she have a happy childhood? Why/why not?
Past/ present relationships? How did they affect her?
What does she care about?
What is she obsessed with?
Biggest fear?
What is the best thing that ever happened to her? The worst?
Most embarrassing thing that ever happened to her?
Biggest secret?
What is the one word you would use to define her?
*https://www.writersdigest.com/write-better-fiction/novel-writing-10-questions-you-need-to-ask-your-characters