I spent years trying to emulate the cool, teenagers I saw on TV when I was a little girl. Then, as a younger adult, I worked hard to turn myself into the rebellious, yet carefree women portrayed by movie characters and celebrities plastered in magazines. For so long, I walked in trenches, feeling like the struggle would be one I'd be fighting my entire life–never quite reaching the epitome of the "it" girl. Wonderful, amazing, sought-after by all these ridiculously attractive men. When finally I noticed that I could be much more appealing than those girls wrapped up in pretty packages and presented to society in thick mascara and risque clothing. I could be more sought-after than the men who I dared to attract. In fact, I had the ability to be levels above everything I was limiting myself to by being a "copy cat" if I unleashed my own personality and stopped making myself miserable, and confining myself to a box of rules, expectations, and quite frankly, very "simple" tastes.
I could do my makeup differently. There are more tricks than the ones celebrities and their artists know. YouTube tutorials of "non-famous" people look incredible on everyone, while some celebrities have their makeup done specifically for their face structure and are meant to highlight their features only, not yours.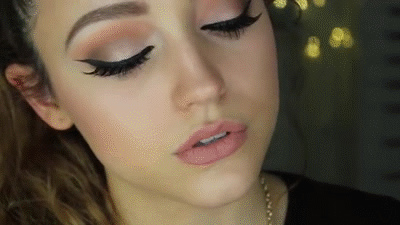 Also, why was I trying to be carefree, when people who are carefree literally do not care about much? Yet, it's the passionate people who go far in life. The passionate people lead movements. They are the ones making strides at work and climbing up the professional ladder, hungry for knowledge and yearning to make a difference in this world, whether it's in their community, workplace, or in the lives of the people who have captured their hearts and attention. They stand up for themselves and others.
What about clothes? Do I even like what some of these people are wearing in magazines or movies? I prefer to wear heels a lot of the time and I like plaid, necklaces and hats. What if I combined some pieces to create my own style?
This looks like something I would wear, but I could do variations on it!
And just because I like things similar to the above doesn't mean I fit a certain "style" and am forced to be emo, girly, boyish, etc. like the types we were forced to pick in teen magazine quizzes back in the times of AOL (haha!) but these days, we can be whoever we want to be, and our clothes don't define us. THERE ARE SO MANY CLOTHES. I can wear sweat pants, or the below as well. What's the label for that "style?":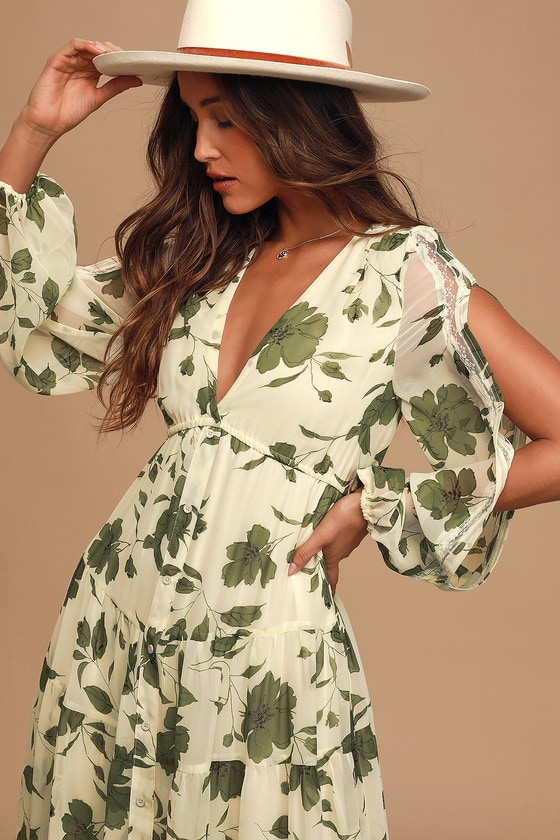 And I can be the girl who texts long messages because maybe I have something to say that can't be said with one word, or letter.
I can be the person who likes to read a lot even if someone calls me a nerd for it.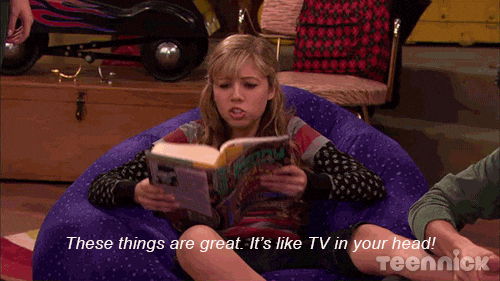 I'll be the mom who lets her kids break the rules and set the rules–and admits that there's no such as mom friends, because at the end of the day, giving birth to kids doesn't create this invisible bond among women, it just makes everyone more damn competitive and ruthless, turning the #MeToo movement into the biggest veiled display of hypocrisy I've ever seen. Women try to stick up for each other, until jealousy kicks in, or anger, or any other emotion that's in the driver's seat that day. You have to be strong regardless of what's happening to you and accept the fact that just because another woman is standing around the corner, doesn't mean she's going to support what you're trying to do. Sorry, Working Moms show, but in real life, you don't have a group of supportive friends like this…
Let's not forget pleasing my own mother. She was my harshest critic and it took years to get her voice out of my head and finally make room for my own.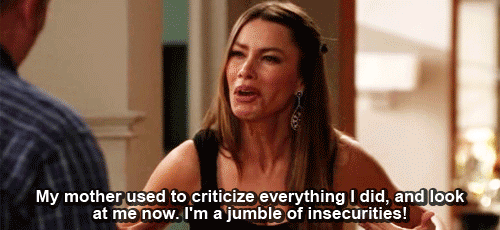 I'm finally confident enough to own who I am. To stop being told that I'm crazy when I trust my instinct or can feel someone's negative energies or bad intentions around me. If something doesn't feel right, experience has taught me that it's not.
Everyone that has tried to make me doubt myself is either scared of what I'll find out about them or just not as confident in me as I am in myself, and I don't need a person like that around. I need someone who celebrates my life everyday, and the totality of what encapsulates Susana, all the time, not just on my birthday or when it's convenient for them because they need something from me.
I also want someone to tell me they're proud of me, instead of telling me that I'm doing too much, and trying to limit me. Only I know my limits. I'm not a child.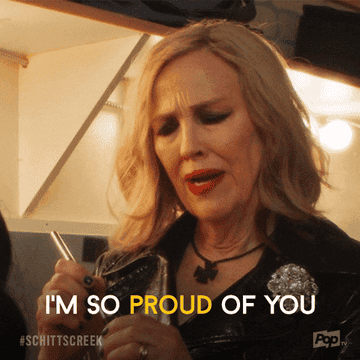 I urge every woman to be whoever it is that they are, without the pressure of having to change FOR OTHERS. If you want to change, to improve yourself or to try something new, then do it for you. Growth is natural, and it's a process. I'm always working on different areas of myself, but I realized that spending so many years working on being someone that wasn't me and that was just mirroring others for the sake of it wasted my time and forced me to be delayed in getting to the person I was meant to be. If I started out being confident instead of switching back and forth, bouncing from who he or she or they wanted me to be, I would have gotten to this point in my life sooner. But it's all a lesson learned!