For the past few months, I kept telling myself that I would lose that baby weight from my second baby. Woohoo, I can do this! I got an extra boost from the depression all my marriage troubles brought about last fall. Got to see the silver lining in everything, right?!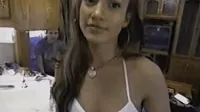 So here I am, about back to pre-pregnancy weight when 2019 rolled around and not feeling awful or happy about it but almost ready to do something positive about it like work out or get toned when along came a friend that introduced me to nutrition bars.
Nah, not NutriGrain bars.
These nutrition bars are places where you can order protein shakes and probiotic teas instead of like Starbucks drinks. It's pretty cool, actually, because instead of spending $5 or $6 at McDonald's on a meal, I started frequenting this place where I could get a shake for $7 and replace a meal or two a day and only take in 200 to 250 calories until dinner time came around. I didn't go often since it was kind of expensive, but as an experiment, I tried going for a few days in a row during the same week that I was going to the gym a lot, and I skipped all fast food and snacks and I was impressed to see effective weight loss.
For moms who cannot get on a consistent gym schedule, here's my advice in 3 easy steps that can target weight loss goals as well as maintaining health:
Stay active.
Skip snacks.
Save money
I make my own shakes and take vitamins and supplements based on my needs and goals.
When it comes to determining what to do with my body, I look for exercise routines on YouTube or online whenever I can. For instance, there are plenty of 30-day squat or ab challenges on websites that you can save from Pinterest or print out for convenience. If you want demonstrations for HIIT exercises or weight stuff, videos are super helpful and way cheaper than hiring a trainer or buying DVDs from an expensive subscription program like Beach Body. It might require a bit of research when you have down time after the kids are in bed or on a weekend when you can get a break, but it's totally worth it.