The only way I could find to keep myself awake after the birth of my first son, when my husband was in the Navy (where he had duty days and needed to be able to stay awake on the job so he couldn't always help me), was to watch television. I was not disappointed, because I like watching TV in general, but this time, I NEEDED a show that would not only keep me entertained but that would last several seasons. When I got tired of Dance Moms–and was also unwilling to pay for the last few seasons, I started a show I never expected to like but that still has me hooked (and thankfully, is still in the process of creating new seasons): Grey's Anatomy.
There were nights when I had to force myself to stay awake for 4 or 5 hour stretches because my son would wake up every hour and a half and I found that trying to sleep for an hour at a time was more tortuous than just staying up and waiting for the baby crying to let me know it was time to feed again. So, maybe other moms out there had better luck with their babies sleeping, or didn't care for the TV, but if you love yourself some good shows, here are a few that I recommend, even if you can only squeeze in an episode or two a day.
Note: I have seen every single of episode of every show below (some of these, definitely more than once!)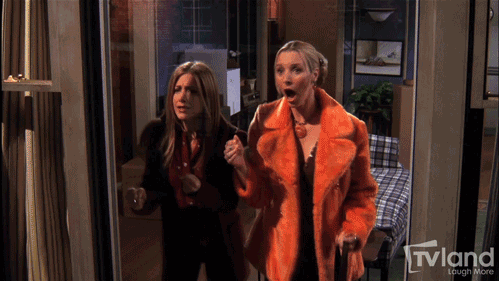 My college roommate introduced me to Friends in 2012, and I'm devastated that I went all those years without knowing about this gem, but I'm also happy that I didn't know about this show back when it was airing new episodes every week, because I would have to wait to see what was going to happen next. In college, I had the luxury of my roommate's DVD collection and didn't have to sit through commercials or the agony of waiting for the next episode to air on cable TV.
This show is a perfect blend of funny and feel-good. The characters get themselves into situations that are somewhat realistic but turned hilarious by the personalities involved and often even by family members of the characters. I like that they have a past together as well (Monica and Ross are brother and sister, Chandler went to college with Ross). Each episode is a little under 30 minutes and it's currently free on Netflix.
Though eerily similar to How I Met Your Mother, I would not recommend that show because I cannot stand the poor acting and the lack of imagination in episode plots. Sorry HIMYM fans!
This show is addicting because it allows us non-rich people to see into the "scandalous lives of Manhattan's elite". Gossip Girl is a website that is fed by texts and emails from people with sightings or rumors about high school friends Nate, Serena, Chuck, Blair, and even Dan Humphrey (the Brooklyn outsider). The entire show revolves around glamorous events, the young partying and drinking, relationship rollercoasters, rich privilege, family secrets, and more. There are 6 seasons, and the plot thickens with each one, but the actors and actresses are the ones that will keep you watching. Not only are they attractive, but they're also talented and each shine in their roles.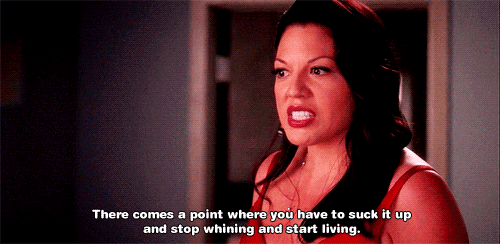 Oh man, where do I begin? An intern falls for a handsome doctor (so glad that I was able to be introduced to the magic of Patrick Dempsey) and the rest is history. The show focuses on a group of medical interns in the first few seasons and continues to follow their story into their careers and relationships. It took me awhile to warm up to Meredith Grey, but even if you hate one character, there are always at least 6 or 7 other characters that will make you want to return to the show. Though there is heavy medical information and episodes where you may have to close your eyes or turn your head for a minute to avoid seeing blood if you get queasy easily, I was definitely hooked from the start because everything is explained in terms the audience can understand and the underlying themes of the show (satire, educational, cultural, etc.) make this a well-rounded pick for those that normally don't watch a lot of television or have high standards for the television shows they do pick. My favorite part is how I have been able to learn a lot about what doctors do and what they go through and the legal realm of some of it while also admiring the people that have made the show what it is for the past 15 years. They were approved for season 16, and you can watch up to season 14 on Netflix currently.
If you want a comedy about family that isn't as rich or refined as the characters of Gossip Girl, then here's a winner for you. Two high school sweethearts get married after the birth of their daughter Lily, and now as an older couple, they also have two sons and are constantly frequented by the husband's brother and father. Lily swears her life is terrible and is constantly seen whining in multiple episodes, while the husband and other guys in the show are usually up to no good or keeping secrets from Claudia (the mom). I think this show is refreshing, because it shows the value of a close-knit family but also the many, many ways it's tough to not have a lot of money or to raise a family in general without some type of challenge (ex: a crashed car, a sick cat, your kids catching you in the act, your credit card being declined). This show is free on Amazon Prime.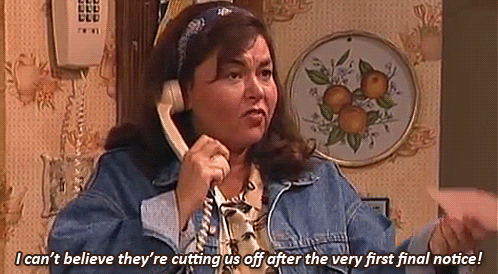 I know some people have their issues with Roseanne, but I cannot deny that she was a powerful, smart, clever, and insightful woman back in the prime of her day. This show attacks head first the issues sitcoms of the 80s and 90s fervently dodged. From gay parents to women working in bars to political injustice for the lower class to race in kids' classrooms and pay inequality between men and women, there's almost nothing that Roseanne does not touch on (and provide some type of valuable insight). Maybe that offends a few people, but to me, it was the first time, I could sit down and watch a show where I felt like my family was actually normal—or where I could accept that dysfunctionality wasn't always a bad thing. Though sometimes crass and inappropriate, Roseanne will make you laugh with her blunt dialogue, relationship bloopers, and jokes about raising kids with nothing so that they would never be disappointed when they got to the real world. Roseanne's family is hilarious in their own right and I really am impressed that they were able to form a cast that worked so well that some of its characters act in other shows together now (see David and Darlene in Big Bang Theory). This show has 9 seasons and is currently free on Amazon Prime.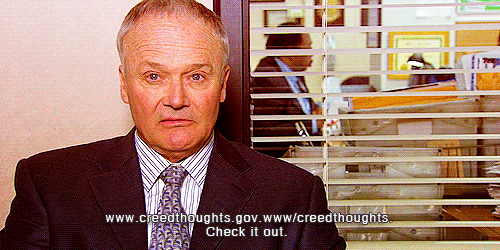 One of the best comedies I have ever seen. Office romances don't stand a chance at winning the prize for most interesting thing to happen in this show compared to Michael Scott and his unparalleled level of childlike behavior and poor decision-making. This show took me awhile to get into because it was a little too slow until I started getting to know the characters, so I jumped straight into season 3 and watched the other seasons later. For a few of you, that might be what you have to do if you find yourself immediately bored, but I promise you will not regret it! This show has 9 glorious seasons, and the humor will have you literally laughing out loud. It's currently free on Netflix.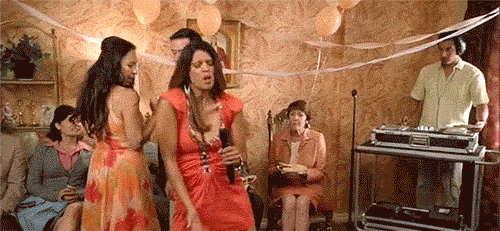 Her OB accidentally inseminates her instead of giving her a routine exam. A tired Jane and a depressed doctor make it so that this mistake isn't discovered until Jane starts showing symptoms of pregnancy. Her baby daddy is a rich guy that owns a hotel on a beach in Miami and her father ends up being a rich actor. This show is one of my favorites because Jane not only comes from a Hispanic family where her mother and grandmother raised her, but she's a writer and loves school. It reminds me of myself, and the dialogue is very well written. Perhaps the best part of this show, though, is that it is structured like a true telenovela and keeps you guessing every single time. A comedy, drama, and suspense combo never fails! This show is on Netflix currently, but since it is also running on cable television, it takes awhile for them to upload new seasons.
Like reality shows? Here, the rich allow you to see everything they get to enjoy that you can't but it's fun to watch the drama unfold between cast members every season. Chef, stewardesses, engineers, deck staff and more never fully get along, but who could blame them when they're trapped for several weeks in the small space below a yacht? This show has 5 seasons, I think, but you have to pay Amazon to watch them. A few of the characters appear in more than one season, and show you how you can make thousands of dollars without having to pay rent in a fancy boat on beautiful waters.
I rewatched this show recently, because I needed to mix it up. A young couple lives down the hall from an older, married couple that tries to give them advice about relationships but usually ends up with both women bonding over how ridiculous and dumb their men are. David Spade plays the role of their promiscuous friend and is constantly babbling about his conquests. The show gives him an assistant after a few seasons, and the mix of personalities seems well-balanced. I think this is a decent comedy, especially if you don't want to think much and don't have a lot of time for an episode, but it's not one of my favorites because their use of sexual innuendos, their lack of dialogue for Jen, and a very uncalled for thing in the last episode all ended up offending me when I went back through these seasons. However, it all depends on what you like! This show is still free on Netflix.
Other contenders: The Fresh Prince of Bel-Air, Boy Meets World, Three's Company, and Modern Family (but you have to buy these shows).
And of course, there's the side note, that you probably won't have much time to watch television at all after the birth of a new baby, but if it's your first child and they sleep well, the shows above are bound to be promising! Or if you're like me, and you just need a mental break sometimes, maybe your husband will give you half an hour for yourself. Sometimes, my husband and I watch these shows together, too. Let me know if you have any favorites!